Hillsong Church
religion
Christianity
denomination
Pentacostal Happy clappy
founded date
August 1983
seniorpastor
Brian and Bobbie Houston
address
1-5 Solent Circuit, Baulkham Hills NSW 2153 (Hills campus) 188 Young Street, Waterloo NSW 2017 (City campus) 5 Watrsford Road, Campbelltown NSW 2560(South West campus)
Country
Australia
Website
www.hillsong.com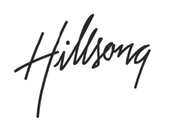 Hillsong Church is a Pentecostal megachurch affiliated with Australian Christian Churches and located in Sydney, Australia. The church's senior pastors, Brian and Bobbie Houston, began the church in 1983 as the Hills Christian Life Centre in Baulkham Hills. Hills Christian Life Centre later merged with Sydney Christian Life Centre at Waterloo. Over 20,000 people attend services each week.[1]
While headquartered at its "Hills" campus in Baulkham Hills' Norwest Business Park in the Hills District, Hillsong is a multi-site church with another congregation, designated the "City" campus, located in Waterloo, near Sydney's central business district. In 2009, a third Sydney campus, "South West", located in Campbelltown and a fourth interstate campus, the "Brisbane" campus in Mount Gravatt, were added.
Apart from the four main campuses, Hillsong Church currently has 15 extension services across Sydney. These extension services are based on either location or culture and rely on Hillsong Church for support and leadership. Hillsong Church's international offshoots include Hillsong Church London, in the United Kingdom, Hillsong Church Kiev in Ukraine, Hillsong Church Cape Town in South Africa and Hillsong Church Stockholm in Sweden. Hillsong services are also held in Paris, France|Paris, Berlin and Moscow. In 2010, Hillsong will launch its first church in the United States, Hillsong Church New York.
Hillsong Music has topped Australian charts, with albums achieving gold and platinum sales status. Hillsong is known internationally through its teaching, album sales, and the annual Hillsong Conference, which attracts over 28,000 people. The Hillsong Television program is seen in over 160 countries and Hillsong International Leadership College is attended by over 900 students.
History
Brian and Bobbie Houston moved from New Zealand in 1978 and joined the Sydney Christian Life Centre at Darlinghurst, pastored by Brian Houston's father, Frank Houston.[2] They started Hillsong Church, which was then known as Hills Christian Life Centre, in August 1983 with services held at the Baulkham Hills Public School hall[3] and with an initial congregation of 45.[1] Within four years it had grown to 900 people. In 1990, the church moved from "the warehouse", which they had occupied since 1984,[3] to hold services at the Hills Centre. In 1986, an annual conference was developed, now called Hillsong Conference, which was created to be a blessing to the church worldwide and to champion the cause of the local church.[4]
In the early 1990s, praise and worship recordings from the Hills Christian Life Centre were released in Australia and internationally under the name Hillsong. This raised the profile of the church. The name is also used for a television show featuring clips from the videos of the recordings and a message from Brian Houston. In 1997 the church moved into its new building at Baulkham Hills' Norwest Business Park.
In the late 1990s the church realised that the name Hillsong was more well-known than Hills Christian Life Centre due to the branding of its recordings. The church was renamed Hillsong Church in 1999, about the same time its mother church, Sydney Christan Life Centre, was merged into Hillsong Church.[5]
After further consistent growth, a new 3,500 seat convention centre at the church's "Hills" campus was opened, on 19 October 2002, by John Howard, the then Prime Minister of Australia. Due to the rapid growth of the "City" campus, in 2007 the church announced its intentions to develop a significant area of land on Rothschild Avenue, Rosebery into the new "City" campus.[6] In August 2008, Hillsong withdrew the development application they had lodged with the Sydney City Council after an independent report recommended against the council approving the development, and in August 2009 announced that the site was for sale.[7][8] It has been reported that Hillsong is looking at other options for its City church plans, including buying the former Royal South Sydney Hospital site.[9]
Offshoots and extension services
In the 1990s, Kiev Christian life Centre, now Hillsong Kiev, and London Christian Life Centre, now Hillsong London, were planted from the Hillsong Church as independent churches. When Hills Christian Life Centre changed its name to Hillsong Church, the international churches also did so. While these churches are a part of Hillsong Church they are fully independent, unlike extension services.
Hillsong London have planted extension services in Surrey and in Paris. There is also a "connect group" meeting in Berlin every Thursday. In March 2007, Hillsong Kiev planted an offshoot church in Moscow, which started regular services in July 2007.[10] It was announced in October 2007 that Phil and Lucinda Dooley would plant a Hillsong Church in South Africa in March 2008. Hillsong Stockholm, Sweden, formerly known as Passion Church, was planted in 2008-2009.[11] The senior pastor at Stockholm is Andreas Nielsen,[12] and the services are held in a small hall rented from a drama company.[13] Under the name Jesus Lifehouse, Hillsong-affiliated churches have been planted in Tokyo and Osaka, Japan, as well as Hong Kong.
As Hillsong has grown, other churches have joined and new churches established as extension services. Extension services are also held for cultural groups in other languages. These extension services are run by a team of people but look to Hillsong Church for leadership and support and join the vision of the church. There are currently 15 extension services across Sydney, many of which join with the "Hills" and "City" congregations for Sunday night services. In September 2007, Brian Houston's son Ben planted the 15th extension service in Mona Vale, known as the Northern Beaches service. In August 2008, Hillsong started a Sunday morning service at the Greater Union Cinema at Bondi Junction, this service being part of the City Campus.
Beliefs
Hillsong is affiliated with the Australian Christian Churches, which belongs within the Pentecostal tradition of Christianity. The church's beliefs are Evangelical and Pentecostal in that it holds the Bible as accurate and authoritative in matters of faith and that Jesus Christ reconciled humanity to God through his death and resurrection. The church believes that in order to live a fruitful Christian life a person should seek the baptism in the Holy Spirit and that the Holy Spirit enables the use of spiritual gifts, which include speaking in tongues.[14]
Hillsong's stand on many topical issues in contemporary Christianity is in keeping with mainstream Pentecostalism, teaching that homosexuality is unnatural, opposing stem cell research and abortion on the basis that human life commences at conception.[15] Hillsong has also declared support for Creationism and Intelligent Design and believes this should be taught in schools.[16][17][18][19][20]
Hillsong's prosperity teachings have been criticised by Christian leaders Tim Costello[21] and George Pell.[22] Subsequent statements by Tim Costello indicated that he was satisfied with changes made by Brian Houston to Hillsong's teaching in response to criticism,[23] a change which has been noted by the media.[24] Hillsong's teachings have been commented on favourably by Peter Costello, a Baptist and former Treasurer of Australia, who has defended the church against accusations of unorthodoxy.[25]
Leadership
Hillsong Church is governed by a seven-member board of elders.[26] The elders lead the church spiritually as well as act as a board of directors. The church's officers are the senior pastor who also acts as chairman of the board, the treasurer, and the secretary. The members of the board of elders are senior executive staff and business leaders from Hillsong's congregation. Elders are appointed for one year renewable terms. Leadership positions are made by appointment.[27]
Ministry
Hillsong Church runs many different ministries in addition to weekend services and events. Hillsong, like other churches, runs a small group structure named "connect groups". Groups of approximately 10-20 people meet on a fortnightly basis across Sydney. The main ministries of Hillsong Church include:
Hillsong Kids
Hillsong Kids is the children's ministry of Hillsong Church. The church provides a children's program for all weekend services and for the Hillsong Sisterhood. Hillsong Kids is divided into five age groups for each weekend service, they are:
Cubby House (12 months and walking to 2 year olds)
The Ark (Preschoolers; 3 to 5 year olds)
Fun House (Kindergarten to year 1)
All Stars (Years 2 to 4)
Voltage (Years 5 and 6)
Hillsong Kids runs children's programs during major conferences and events. During the Hillsong Conference there is "Kidsong" and during the Colour Your World Women's Conference there is "Colour Kids". Hillsong Kids have adopted two mascots, Max and Melody. The popularity of Hillsong Music has allowed Hillsong Kids to release five albums to date: Jesus Is My Superhero (2004), Super Strong God (2005), Supernatural (2006), Tell the World (2007), Follow You (2008) and Ultimate Kids Collection (2009).
Hillsong United
Hillsong United is the Youth Ministry of Hillsong Church. Hillsong United is made up of four different age groups that combine regularly for "United" nights at both the Hills and City campuses. The four age groups are:
Hillsong Sisterhood
Hillsong Church runs a meeting for women entitled the Sisterhood. The service, hosted by Bobbie Houston, is for women of all ages. Hillsong Sisterhood runs on Thursdays at the Hills and City campuses. Hillsong Sisterhood initiated the annual Colour Your World Women's Conference, which has become the Australian Christian Churches women's conference and brings together women from many different denominations across the world.
Hillsong City Care
Hillsong City Care (formerly Hillsong Emerge) is a non-profit organisation that aims to bring social justice to the people of Sydney. Overseeing Hillsong City Care is Hillsong Church executive pastor Donna Crouch. Hillsong City Care was established in 1989, and reaches people centres, courses and visits. Around Sydney, there are many Hillsong City Care Centres and Hillsong Health Centres. These centres are places that people can go to for help, support and also counselling. Hillsong Youth Services and Hillsong Children's Services conduct a range of community based programs and services to encourage and empower young people and children. Hillsong City Care run several courses through the LIFE (Living in Freedom and Excellence) and SAFE (Sexual Abuse, Freedom and Education) programs that aim to help and educate people.
In July 2008, concerns were raised by some teachers, parents and experts about the Hillsong City Care Shine program for girls being run in NSW public schools, community groups and the juvenile justice system. The concerns include that the program is "inappropriate for troubled young women, that the under-qualified facilitators are reinforcing gender stereotypes and that some parents have not been properly informed" and that "the program encourages girls to be subservient by teaching them that they need to be attractive to men".[28] Hillsong claims that parents are supportive and that the program breaks down barriers in a group situation.[29] In a media response on 29 July 2008, Hillsong expressed strong support for their program and explicitly denied charges of using the program for evangelism.[30]
Music
Hillsong Church has an internationally recognized music ministry[31] with songs such as "Power of Your Love" by Geoff Bullock and "Shout to the Lord" by Darlene Zschech sung in churches worldwide.[32] Originally published as "Hillsongs", Hillsong Church now produces its music through its own label, Hillsong Music Australia. Hillsong Music has released over 40 albums since 1992, many of them achieving gold status in Australia, and one of them, People Just Like Us, achieving platinum status.[33] The church's 2004 live praise and worship album For All You've Done reached #1 in the mainstream Australian album charts (ARIA).[34]
Since the inception in 1992 of the annual live praise and worship album, Hillsong has branched out and released other albums including the worship series, Hillsong United, worship for kids, Christmas albums and compilation albums. The worship series began as a compilation of songs and developed into studio recorded albums. The Hillsong United series and the Hillsong United band led by Joel Houston, contains songs from the Hillsong United youth ministry. Hillsong Kids has released an annual worship for kids album since 2004. Hillsong music has released two Christmas albums, several compilation albums as well as recordings from Hillsong London, Hillsong Kiev and Youth Alive NSW.
Geoff Bullock served as Hillsong's first worship pastor. Darlene Zschech led Hillsong's music ministries from 1995 until 2008. Reuben Morgan is currently the worship pastor.
Conferences
Hillsong Church holds three conferences annually.
Hillsong Conference is an annual conference designed to champion the cause of the local church and is attended by many from various countries and denominations. The first conference was held in 1986 and has grown from 150 to 30,000 delegates in its two decade history. The conference features the Hillsong Church team as well as prominent international guests. It is usually held during the first week of July at the Acer Arena in Sydney Olympic Park.
Colour Your World Women's Conference (also known as Colour Conference) is an annual women's conference aimed to empower women. The conference was started in 1997 by Bobbie Houston, who hosts each conference, including the one in London and Kiev.
Hillsong Men's Conference was first held in 2002 and is hosted by Brian Houston at the Hillsong Convention Centre in Baulkham Hills.
Hillsong International Leadership College
Under the banner of Hillsong Church, the training offered by Hillsong International Leadership College includes leadership training, contemporary praise and worship and specialised youth, children's and media ministries. Since January 2006 the college, in association with Southern Cross College, has offered the Bachelor of Theology degree of the Sydney College of Divinity (with a major in pastoral theology).
Political influence
Hillsong Church has attracted support from high-profile politicians, especially from the Liberal Party of Australia. In 1998, Brian Houston met with then Prime Minister of Australia, John Howard, and most of his Cabinet, at Parliament House in Canberra before sharing prayers.[35] In 2002, John Howard opened the Hillsong Convention Centre at the Baulkham Hills campus.[36] In 2004 and 2005, the then Treasurer of Australia, Peter Costello, spoke at its annual conferences. Mark Latham, the former Leader of the Opposition, declined Hillsong's invitation to the 2004 conference,[37] although Bob Carr, the then Premier of New South Wales (from the Australian Labor Party), did attend the 2005 conference.
Liberal MP for Mitchell, Alan Cadman, and two Family First Party senate candidates, Joan Woods and Ivan Herald, who failed to win senate seats, were featured in a Hillsong circular during the election, with members being asked to pray for them.[38]
Hillsong's high-profile involvement with political leaders[39] has been questioned in the media, and publicly, the church has distanced itself from advocating certain political groups and parties, including the fledgling Family First party.[40] Brian Houston has replied to these criticisms by stating, "I think people need to understand the difference between the church being very involved in politics and individual Christians being involved in politics."[41]
In 2008 it was claimed by a Sydney inner city newspaper, Central Magazine, that Hillsong had donated a sum of money to a Member of Parliament, Kristina Keneally, at a fundraising dinner one month before the 2007 state election,[42] despite Hillsong's own statement of corporate governance declaring that 'Hillsong Church does not make financial contributions to or align itself with any political party or candidate'.[43] A Hillsong staff member, Maria Ieroianni, claimed that no donation had been made and that the dinner was not a fundraiser. Hillsong also issued a statement on their website denying that the money was a donation.[44] According to the Central Magazine article, Keneally has described the dinner as a fundraiser and the money from Hillsong as a donation. The article also claims that these descriptions are confirmed by the records of the Electoral Commission.[45]
Controversy
Hillsong has been criticised at various times by politicians,[46] media,[47] community groups,[48] Christian leaders[49] and former members.[50][51] Criticisms have covered Hillsong's use of finances, its ties to controversial organizations, its treatment of critics, and even alleged involvement in Australian Idol.
Criticism of finances
Various critiques are leveled at Hillsong in regard to its finances, especially its use of government grants when it reportedly made $40 million in 2004.[52] Hillsong paid staff members with money given as a government grant for the assistance of the Riverstone Aboriginal community.[53] The government withdrew the grant from Hillsong following an investigation in which use of money for staff salaries was revealed. Hillsong responded by claiming "gross inaccuracies" in the report submitted to Parliament, but did not deny that some of the grant had been used to pay Hillsong staff members.[54]
Frank Houston confession of sexual abuse
Frank Houston, was persuaded by his son, Brian Houston, to resign in 2000 after he confessed to the sexual abuse of a minor in his congregation in New Zealand 30 years earlier.[55]
Involvement with controversial organizations
Hillsong has been criticised for its involvement with Gloria Jean's Coffees and Mercy Ministries, an Evangelical charity with a similar stance on abortion and sexuality issues.[56] Complaints by former residents of Mercy Ministries include "emotionally cruel and medically unproven techniques", such as exorcism and residents being required to sign over social welfare payments to Mercy Ministries.[57] Hillsong responded by saying "we are not involved in the operational aspects of the organisation", and praising the work of Mercy Ministries.[58]
Treatment of critics
Hillsong's attitude towards criticism was portrayed negatively by former member Tanya Levin in her book People in Glass Houses: An Insider's Story of a Life In and Out of Hillsong.[59] Specific criticisms covered authoritarian church governance, lack of financial accountability, resistance to free thought, strict fundamentalist teachings and lack of compassion.[60] In an interview with Andrew Denton, Levin further discussed her experience of Hillsong, which she described as "toxic Christianity".[61]
Alleged vote stacking in Australian Idol
In 2007 Hillsong was alleged to have been involved in vote stacking Australian Idol,[62][63] a claim the TV show rejected.[64] However, some Hillsong members and former members indicated that some co-ordinated support of church members on Australian Idol has taken place.[65][66]
See also
References
External links
Community content is available under
CC-BY-SA
unless otherwise noted.